Dr.in Claudia Acquistapace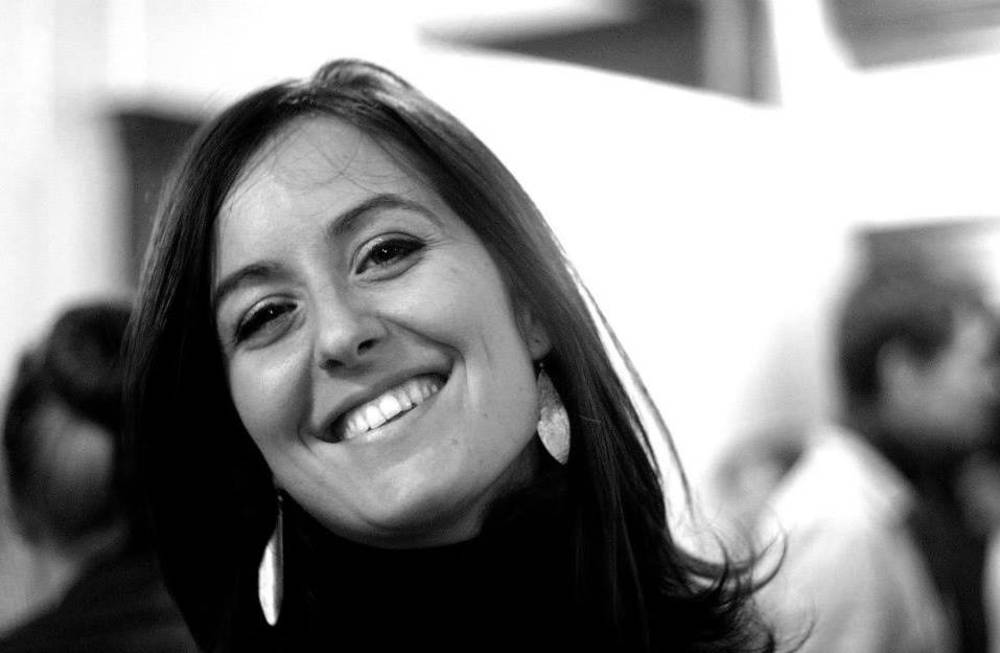 | | |
| --- | --- |
| Address | Pohligstr. 3, 50969 Köln |
| Room | 3.151 |
| Phone | +49 (0)221 470-6276 |
| Fax | +49 (0)221 470-5161 |
| Mail | cacquistuni-koeln.de |
Research Topics
I work using ground and ship-based observations from the EUREC4A campaign to answer these questions:
Which factors trigger precipitation in trade wind cumulus clouds and under which conditions, e.g. wind, turbulence, humidity, and aerosols?

Are models capable of producing rain under the same observed conditions?

How does precipitation affect the environment?
Manager roles
Outreach
Contributing with articles to the online newspaper "S-citizenship"
Contributing with outreach articles to the @FaiY_TOP outreach twitter channel.
Projects
TRADE-PC: Precipitation life cycle in trade wind cumuli funded by DFG
HD(CP)2: High Definition Clouds and Precipitation for advancing Climate Prediction
ITaRS: Initial Training for Atmospheric Remote Sensing
Education
2014 – 2016 Doctoral degree in Meteorology: "The detection of the autoconversion process in clouds using ground-based active and passive microwave sensors.", University of Cologne, Germany. The research project was part of the framework of EU Marie Curie Initial Training Network (FP7 - PEOPLE - 2011 - ITN).
2009 - 2012 Master Degree in Physics, specialization in Atmospheric Physics and Meteorology, University of Bologna, Italy
2003 – 2009 Bachelor Degree in Physics, University of Pisa, Italy
Links
Publications
C. Acquistapace, S. Kneifel, U. Löhnert, P. Kollias, M. Maahn, and M.Bauer-Pfundstein, "Optimizing observations of drizzle onset withmillimeter-wavelength radars", In:Atmospheric Measurement Techniques10.5 (2017), pp. 1783–1802. doi: 10.5194/amt-10-1783-2017, url:https://amt.copernicus.org/articles/10/1783/2017/.
C. Acquistapace, "Investigation of drizzle onset in liquid clouds using groundbased active and passive remote sensing instruments", doctoral thesis, Cologne, Germany: University of Cologne, Dec. 2017, url:http://kups.ub.uni-koeln.de/id/eprint/7932.
C. Acquistapace, R. Coulter, S. Crewell, A. Garcia-Benadi, R. T. Gierens,G. Labbri, A. Myagkov, N. Risse, and J. H. Schween. "EUREC4A's MariaS. Merian ship-based cloud and micro rain radar observations of clouds andprecipitation". In:Earth System Science Data Discussions (Aug. 2021), Publisher: Copernicus GmbH, pp. 1–37, issn: 1866-3508, doi:10.5194/essd-2021-265, url:https://essd.copernicus.org/preprints/essd-2021-265/
C. Acquistapace, U. Löhnert, M. Maahn, and P. Kollias. "A new criterion toimprove operational drizzle detection with ground-based remote sensing", In:Journal of Atmospheric and Oceanic Technology (Mar. 2019), issn: 0739-0572, doi:10.1175/JTECH-D-18-0158.1, url:https://journals.ametsoc.org/doi/abs/10.1175/JTECH-D-18-0158.1
M. Costa-Surós, O. Sourdeval, C. Acquistapace, H. Baars, C. Carbajal Henken, C. Genz, J. Hesemann, C. Jimenez, M. König, J. Kretzschmar, N. Madenach, C. I. Meyer, R. Schrödner, P. Seifert, F. Senf, M. Brueck,G. Cioni, J. F. Engels, K. Fieg, K. Gorges, R. Heinze, P. K. Siligam, U.Burkhardt, S. Crewell, C. Hoose, A. Seifert, I. Tegen, and J. Quaas, "Detection and attribution of aerosol–cloud interactions in large-domain large-eddy simulations with the ICOsahedral Non-hydrostatic model", In: Atmospheric Chemistry and Physics, 20, 9 (May 2020), Publisher: CopernicusGmbH, pp. 5657–5678, issn: 1680-7316, doi:10.5194/acp-20-5657-2020, url:https://acp.copernicus.org/articles/20/5657/2020/.
U. Löhnert, J. H. Schween, C. Acquistapace, K. Ebell, M. Maahn, M.Barrera-Verdejo, A. Hirsikko, B. Bohn, A. Knaps, E. O'Connor, C. Simmer, A. Wahner, and S. Crewell. "JOYCE: Jülich Observatory for Cloud Evolution", In: Bulletin of the American Meteorological Society96.7 (July 2015), pp. 1157–1174, issn: 0003-0007, 1520-0477, doi:10.1175/BAMS-D-14-00105.1, url:http://journals.ametsoc.org/doi/abs/10.1175/BAMS-D-14-00105.1
C. C. Stephan, S. Schnitt, H. Schulz, H. Bellenger, S. P. de Szoeke, C. Acquistapace, K. Baier, T. Dauhut, R. Laxenaire, Y. Morfa-Avalos, R.Person, E. Quinoñes Meléndez, G. Bagheri, T. Böck, A. Daley, J. Güttler,K. C. Helfer, S. A. Los, A. Neuberger, J. Röttenbacher, A. Raeke, M.Ringel, M. Ritschel, P. Sadoulet, I. Schirmacher, M. K. Stolla, E. Wright, B.Charpentier, A. Doerenbecher, R. Wilson, F. Jansen, S. Kinne, G. Reverdin, S. Speich, S. Bony, and B. Stevens. "Ship- and island-based atmosphericsoundings from the 2020 EUREC4A field campaign", In: Earth System Science Data, 13, 2 (Feb. 2021), Publisher: Copernicus GmbH, pp. 491–514, issn: 1866-3508, doi:10.5194/essd- 13- 491- 2021, url:https://essd.copernicus.org/articles/13/491/2021/
B. Stevens, C. Acquistapace, A. Hansen, R. Heinze, C. Klinger, D. Klocke,H. Rybka, W. Schubotz, J. Windmiller, P. Adamidis, I. Arka, V. Barkalas, J. Biercamp, M. Brueck, S. Brune, S. A. Buehler, U. Burkhardt, G. Cioni, M. Costa-Surós, S. Crewell, T. CRüGER, H. Deneke, P. Friederichs, C. C.Henken, C. Hohenegger, M. Jacob, F. Jakub, N. Kalthoff, M. Kóhler, T. W.van Laar, P. LI, U. Löhnert, A. Macke, N. Madenach, B. Mayer, C. Nam ,A. K. Naumann, K. Peters, S. Poll, J. Quaas, N. Rüber, N. Rochetin, L.Scheck, V. Schemann, S. Schnitt, A. Seifert, F. Senf, M. Shapkalijevski, C.Simmer, S. Singh, O. Sourdeval, D. Spickermann, J. Strandgren, O. Tessiot, N. Vercauteren, J. Vial, A. Voigt, and G. Zängl, "The Added Value of Large-eddy and Storm-resolving Models for Simulating Clouds and Pre-cipitation", In: Journal of the Meteorological Society of Japan, Ser. II98.2 (May 2020), pp. 395–435, doi:10.2151/jmsj.2020-021
B. Stevens, S. Bony, D. Farrell, F. Ament, A. Blyth, C. Fairall, J. Karstensen,P. K. Quinn, S. Speich, C. Acquistapace, F. Aemisegger, A. L. Albright,H. Bellenger, E. Bodenschatz, K.-A. Caesar, R. Chewitt-Lucas, G. de Boer, J. Delanoë, L. Denby, F. Ewald, B. Fildier, M. Forde, G. George, S. Gross, M. Hagen, A. Hausold, K. J. Heywood, L. Hirsch, M. Jacob, F. Jansen, S. Kinne, D. Klocke, T. K ölling, H. Konow, M. Lothon, W. Mohr, A. K.Naumann, L. Nuijens, L. Olivier, R. Pincus, M. Pöhlker, G. Reverdin, G.Roberts, S. Schnitt, H. Schulz, A. P. Siebesma, C. C. Stephan, P. Sullivan,L. Touzé-Peiffer, J. Vial, R. Vogel, P. Zuidema, N. Alexander, L. Alves,S. Arixi, H. Asmath, G. Bagheri, K. Baier, A. Bailey, D. Baranowski, A.Baron, S. Barrau, P. A. Barrett, F. Batier, A. Behrendt, A. Bendinger, F.Beucher, S. Bigorre, E. Blades, P. Blossey, O. Bock, S. B öing, P. Bosser, D. Bourras, P. Bouruet-Aubertot, K. Bower, P. Branellec, H. Branger,M. Brennek, A. Brewer, P.-E. Brilouet, B. Brügmann, S. A. Buehler, E.Burke, R. Burton, R. Calmer, J.-C. Canonici, X. Carton, G. Cato Jr.,J. A. Charles, P. Chazette, Y. Chen, M. T. Chilinski, T. Choularton, P.Chuang, S. Clarke, H. Coe, C. Cornet, P. Coutris, F. Couvreux, S. Crewell,T. Cronin, Z. Cui, Y. Cuypers, A. Daley, G. M. Damerell, T. Dauhut,H. Deneke, J.-P. Desbios, S. D ̈orner, S. Donner, V. Douet, K. Drushka, M. Dütsch, A. Ehrlich, K. Emanuel, A. Emmanouilidis, J.-C. Etienne, S.Etienne-Leblanc, G. Faure, G. Feingold, L. Ferrero, A. Fix, C. Flamant,P. J. Flatau, G. R. Foltz, L. Forster, I. Furtuna, A. Gadian, J. Galewsky, M. Gallagher, P. Gallimore, C. Gaston, C. Gentemann, N. Geyskens, A.Giez, J. Gollop, I. Gouirand, C. Gourbeyre, D. de Graaf, G. E. de Groot,R. Grosz, J. Güttler, M. Gutleben, K. Hall, G. Harris, K. C. Helfer, D.Henze, C. Herbert, B. Holanda, A. Ibanez-Landeta, J. Intrieri, S. Iyer, F. Julien, H. Kalesse, J. Kazil, A. Kellman, A. T. Kidane, U. Kirchner, M. Klingebiel, M. Körner, L. A. Kremper, J. Kretzschmar, O. Krüger, W.Kumala, A. Kurz, P. L'Hégaret, M. Labaste, T. Lachlan-Cope, A. Laing,P. Landschützer, T. Lang, D. Lange, I. Lange, C. Laplace, G. Lavik, R.Laxenaire, C. Le Bihan, M. Leandro, N. Lefevre, M. Lena, D. Lenschow,Q. Li, G. Lloyd, S. Los, N. Losi, O. Lovell, C. Luneau, P. Makuch, S.Malinowski, G. Manta, E. Marinou, N. Marsden, S. Masson, N. Maury,B. Mayer, M. Mayers-Als, C. Mazel, W. McGeary, J. C. McWilliams, M. Mech, M. Mehlmann, A. N. Meroni, T. Mieslinger, A. Minikin, P. Minnett,G. M ̈oller, Y. Morfa Avalos, C. Muller, I. Musat, A. Napoli, A. Neuberger,C. Noisel, D. Noone, F. Nordsiek, J. L. Nowak, L. Oswald, D. J. Parker,C. Peck, R. Person, M. Philippi, A. Plueddemann, C. P ̈ohlker, V. Pörtge,U. Pöschl, L. Pologne, M. Posyniak, M. Prange, E. Quiñones Meléndez, J.Radtke, K. Ramage, J. Reimann, L. Renault, K. Reus, A. Reyes, J. Ribbe, M. Ringel, M. Ritschel, C. B. Rocha, N. Rochetin, J. Röttenbacher, C.Rollo, H. Royer, P. Sadoulet, L. Saffin, S. Sandiford, I. Sandu, M. Schäfer,V. Schemann, I. Schirmacher, O. Schlenczek, J. Schmidt, M. Schr ̈oder, A.Schwarzenboeck, A. Sealy, C. J. Senff, I. Serikov, S. Shohan, E. Siddle,A. Smirnov, F. Späth, B. Spooner, M. K. Stolla, W. Szkólka, S. P. deSzoeke, S. Tarot, E. Tetoni, E. Thompson, J. Thomson, L. Tomassini, J.Totems, A. A. Ubele, L. Villiger, J. von Arx, T. Wagner, A. Walther, B.Webber, M. Wendisch, S. Whitehall, A. Wiltshire, A. A. Wing, M. Wirth, J. Wiskandt, K. Wolf, L. Worbes, E. Wright, V. Wulfmeyer, S. Young, C.Zhang, D. Zhang, F. Ziemen, T. Zinner, and M. Zöger. "EUREC4A", In: Earth System Science Data Discussions (Jan. 2021), Publisher: Copernicus GmbH, pp. 1–78, issn: 1866-3508.doi:10.5194/essd-2021-18, url:https://essd.copernicus.org/preprints/essd-2021-18/